Instagram Related Profiles Scraper is a bot that can be used to compile a list of related profiles as suggested by Instagram. This tool can help you promote your account and enable you to reach a wider audience - on top of that, it is easy to set up, convenient to use and displays all relevant data in a neat, well-organized fashion.
Click to view the example output data.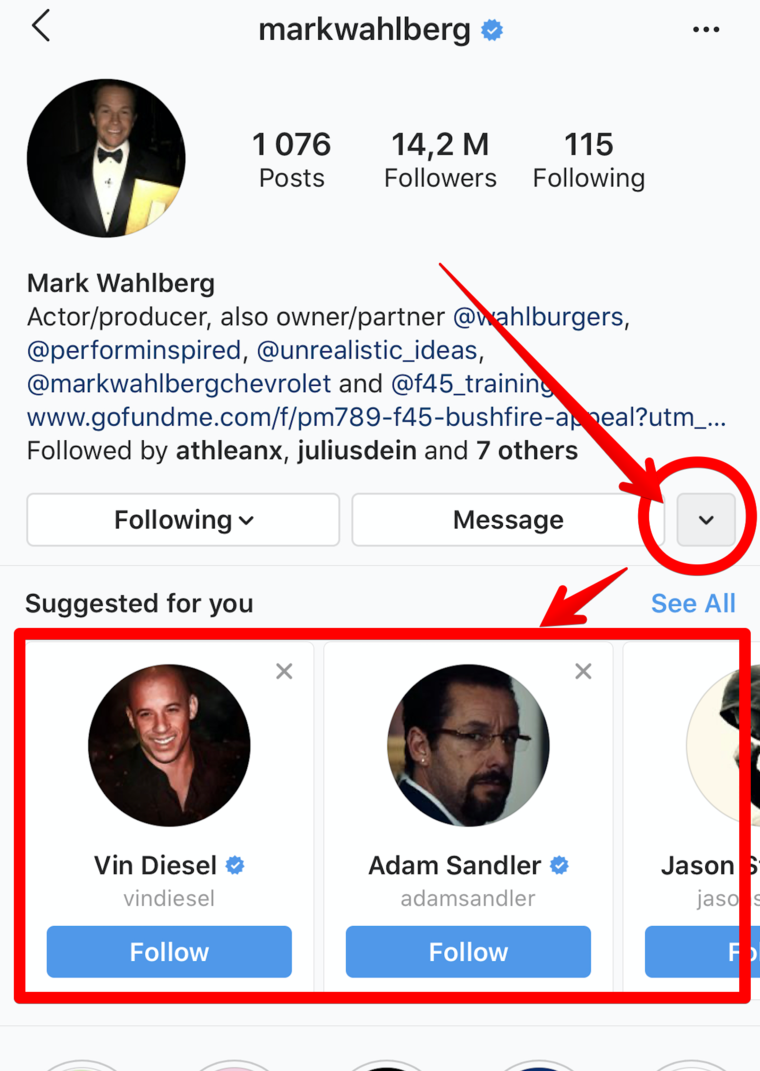 Just paste a list of Instagram profile URLs and that's it!
Tool's advantages
This bot allows you to quickly compile a list of Instagram accounts that the platform classifies as "related". The results are parsed into a 3-column table comprising the following data:
original profile;
related profile;
related profile's URL.
The process only takes a few minutes to complete and the setup is effortless and doesn't require any special knowledge.
How to scrape "suggested for you" profiles from Instagram?
The initial step is to assign a unique name to the current query and pick a local folder that will be used for storing the output data. The next stage requires you to fill out your Instagram session_id by following these steps:
logging into your Instagram account through a browser;
installing our official Chrome browser extension;
reloading the page.
By doing so, you authorize the scraper to access your account so it can run the algorithm – now the only thing left is to input the accounts you want the bot to find related profiles for. Finally, you can decide whether you want to receive the bot's notifications via:
e-mail;
Slack;
Telegram;
JSON POST.
Now you can activate the bot, which will promptly display all relevant results in a table for you to analyze.
Why this can be useful
Collecting this data might prove handy for people who would like to make conscious, educated decisions on how to build up their Instagram presence. By analyzing pages similar to yours, you can gain valuable insight on how to optimize or enhance different aspects of your own profile, including:
the way tags are used;
writing style;
how images and photos are designed and which postprocessing effects are chosen;
in-demand topics.
Improving upon these areas can greatly boost your profile's appeal for sponsors or different audiences and set you up for growth.